Bajo Lyrics – Emiway
Bajo Latest Hip-Hip by Emiway. The music of new rap song is given by Tony James while Lyrics also penned by Emiway Bantai And Video directed by Harshbir Singh Phull.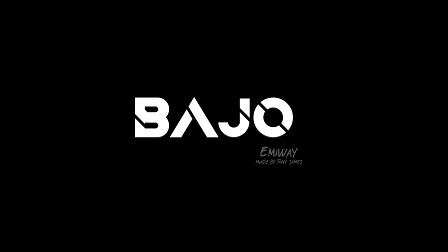 Bajo Lyrics
Emiway Bantai Maalum Hai Na
Bajao!
Tu Aaj Hai Mein Kal Hu
Sirf Sidhee Chal Challu
Khudpe Bharosa Rakh
Aage Bade Ga Hallu Hallu
Kallu Mama Bole Goli Maar Bheje Me
Dishkyaoon
Side Bheje Pe Fatka Hai
Zindagi Ki Rah Mein
Tu Khota Kaiko Bhatka Hai
Atka Hai Gharpe
Maa Ke Hath Mein Jhadu Katka Hai
Bap Gaya Kaam Pe Khel Ye Qismat Ka Hai
Matka Hai Verse Mera Tutega Toh Jhatka Hai
Bahot Pateli Yed Bhageli
Pichhe Padegi To Chal Sadeili
Jitney Log Fokat Mein Bete Hai
Un Log Ko Bolunga Mere Saat Chal Haveli
Music Sunate Hai Gane Banate Hai
Bhuk Lagi Toh Baida Khilate Hai
Jo Bhi Yede Chale Karega Use
Haath Nahi Sidha Baat Banate Hai
Wo Waise-ch Hai Re Tony Tu Baja Tu Baja
Fir Se Bheje Pe Dene Aya Hu
Naya Chiz Leke
Khudse Kya Kya Humne Hai Kıya
Tum Zara Please Dekhe
Sikhe Ya Nahi Kya Sikhaoge Tum
Khudki Over Pateli Karne Mein
Ho Jayo Mat Ghum
Ghum Sum Rehna Band Kar
Chal Jhoom Jhoom
Gane Me Bass Baje Beta Dhoom Doom
Tony James Ke Is Music Toh Sunn Sunn
Gadi Tez Chali Beta Apna Vroom Vroom
Found Any Mistake in Lyrics?, Please Report In Contact Section with Correct Lyrics!