Fallin Star Lyrics – Harnoor
Fallin Star Lyrics by Harnoor is brand new Punjabi song sung by Harnoor and this latest song is featuring Konyali. Falling Star song lyrics are penned down by Ilam while music is given by Yaari Ghuman and video has been directed by Arsh Singh, Mandy Singh, Savvy Singh.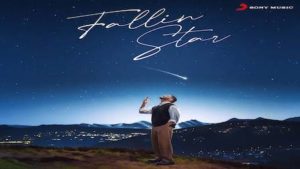 Fallin Star Song Details:
| | |
| --- | --- |
| Song: | Fallin Star |
| Singer: | Harnoor |
| Lyrics: | iLam |
| Music: | Yaari Ghuman |
| Starring: | Harnoor, Konyali |
| Label: | Sony Music India |
Fallin Star Lyrics
Jaadu Paya Ae
Kufar Kamaya Ae
Taara Tutt Ke Koyi
Asmanon Aaya Ae
Bas Tainu Kehna Ae
Ni Kehna Ae
Kol Rehn Rehn Nu
Rehn Rehn Nu
Dil Eh Chaunda Ae
Ni Chaunda Ae
Kol Behn Behn Nu
Neendan Kachiyan Ne
Khwab Je Vekhe Ne
Tu Onna Khwaaban Nu
Aan Jagaya Ae
Jaadu Paya Ae
Kufar Kamaya Ae
Jaadu Paya Ae
Kufar Kamaya Ae
Ni Assi Paagal Ni Tu Kareya Ae
Koyi ilam Sadde Sir Padheya Ae
Assi Waqif Ni Oh Duniya De
Tu Zikr Jithon Da Kareya Ae
Koyi Hor Jahanon Aayi Ae
Ess Jahaan Naal Ralldi Ni
Jo Nazar Teri Ne Kareya Ae
Koyi Hor Nazar Inj Kardi Ni
Ni Tere Saddke Ch
Sir Jhukaunde Ni
Oh Rab Dheaunda Ni
Sunan Ch Aaya Ae
Jaadu Paya Ae
Kufar Kamaya Ae
Jaadu Paya Ae
Kufar Kamaya Ae
Assi Nagmein Banaun De Shaunki Aa
Pyar Hawa Vich Bhar Daange
Tu Milan Auna Jis Shaam Kude
Oh Shaam Deewaani Kar Daange
Ik Nazam Tere Rang Soohe Te
Khaas Bana Laange Addiye
Tod Ke Taare Ambraan Chon
Tere Daas Bana Laange Addiye
Ho Jaandi Saanu Vi
Lai Jayi Naal Othe
Apne Rehn Layi
Jo Shehar Vasaya Ae
Jaadu Paya Ae
Jaadu Paya Ae
Written by: iLam
Found Any Mistake in Lyrics?, Please Report In Contact Section with Correct Lyrics!
You may also like...