I Been That Lyrics – Emiway x Dax
I Been That Latest Hip-hop by Emiway x Dax. The music of new song is produced by Lex Nour while Lyrics also penned by Dax, Emiway Bantai And Video made by Bantai Studio.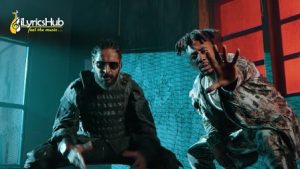 Song Details:
Song: I Been That
Artist: Dax,
Emiway
Lyrics: Dax, Emiway Bantai
Music: Lex Nour
I Been That Lyrics
Let's Start
My Name Is Dax, Ready
I Crossed Seas To The
Check The Temperature
Found Myself India
Hollywood To Bollywood
With Bars From Nigeria
Paused
Inspected The Criteria
Realized Foreign Ties Are Great
If Not More Superior
I Been That
Fuck That Shit Dax Is Going Global
I Eint Neva Been The Type To Say
I Told You But I Told You
Ya I Told You
That I Would Graduate From Local And
Evolve Into Ceo Millionaire Mogul
Took Time, Crossed T's
Dottedi's Realized Real Eyes
Recognized Real Guys
Stopped Wasting Time
Took A Flight Overseas Got To Work
And Started Building Foreign Ties
Ye Nigga I Been That
Studios At Best I Wasn't First Inside
My Class But I Was First To Get Ahead
Told My Teacher
I Was Dropping Out Of Math Cuz
I Didn't Need A Dumb Equation
Just To Teach Me How To Calculate Success
Algebraically Though I Been A Factor
Multiplied My Capacity From Slave Into Master
Multiplied My Capacity From Poet Into Rapper
Stopped Asking Niggas Questions
Started Giving Niggas Answers
That's The Truth
This Is Calculated Murder
When I Step Inside The Booth
Premeditated Murder How
I'm Serving Niggas Truth
This Is Elevated Thinking
How I Educated The Youth Tell A Nigga
Read A Book Instead Of Sitting In A School
Ye I Been That
The Prerequisite, Adjective, Synonym
Verb Predicate, Bachelorette
Had To Talk To God 10 Times
Before I Mastered It
Licensed It, Trademarked
Fucked Around And Patented It
I Been That
Ye Nigga I Been That
Swear To God On Gawd Mufuka Ye Ye
You Know I Been That
Ye Nigga I Been That
Its Dax
Nahi Malum Hi Toh Sunn!
Ha Main Waha Tha
Jab Views Mere 2 The
Ha Main Wahi Tha
Sunane Wale 100 The
Ha Main Waha Tha Jab Logo
Ne Kaha Ki Teri Boli Nai Chalega Lekin
Aaj Dekho Jaam Huye
Woh
Aye Chote Dhyan De Re Flow Pe
Apne Gane Pe Nache Bollywood Ke Pote
Maje Lele Lala Aja Mere Show Pe
Kill Karu Beat Pe Jab Milte Mujhe Mauke
Mere Gane Mere Aasu Ko Poche
Underground Yaha Tak Pahchega
Kya Kabhi Tum Soche?
Independent Scene Baat Kam Shot Zaada
Dur Karne Aya Hu Mei Drame Aur Loche
Ye Rapper Atkele Hai Bech Mein Hi
Inka Organic Reach Nai
Hahaha
Agar Ede Chale Karega
Kahi Pe Mere Bare Mei Toh
Tere Ko Milega Mere Jaisa Koyi Neech Nahi
Out Of Reach Pe Ha Beach Pe Hu Main
Upar Wale Ke Diye Umar Ki Lease Pe Hu Main
Chakke Marne Ke Liye Khadela Crease Pe Hu Main
Daud Lagane Ke Liye Tayar Knees Pe Hu Main
Increase Pe Hu Main, Decrease Pe Hai Tu
Khudko Kam Dena Janta Hu Please Bolu
Kyu
Kisi Ko Bhi Kissie Wissie Le Raha
Maze Mei Hu Busy Busy
Pehle Easy Nai Tha Kuch Bhi
Lekin Take It Easy
Kisi Kisi Se Suna Ke
Aise Nai Chalega Kam Tera
Zippy Sabke Muh Pe Zip Lagaya Kam Mera
Recipe Janna Chahte Hai Pehle
Come And Mess With Me
Inke Gane Lagte Jaise Bol Raha Ho Mr.Bean
Go Rest In Peace
Kyu Karu Main Jo Tu Kare Main Karu
Woh Jo Na Kare Tere Sare Pantar
Tera Toh Chod Mera Game Change Marunga Hunter
Jaunga Bankar Hero Bero Pe Chupake Rakha Hai
Tereko Therapy Milegi Gana Sunega Toh
Inhe Nahi Pata Kitna Sara Mehnat Lagta Hai
Beta Ek Gana Banane Ko
Item Ko Nai Aata Khana Banane Ko
Rapper Ko Nai Aata Gana Banane Ko
Main Bhi Ek Rapper Hu Sunna Chahte
Pareshaniya Meri Toh Jane Do
I Been That
Yeh Niga I Been That
Swear To God On Gawd Mufuka Ye Ye You Know
I Been That
Yeh Niga I Been That
Its Dax
Nahi Malum Hai Toh Sunn!
Found Any Mistake in Lyrics?, Please Report In Contact Section with Correct Lyrics!