Moosetape Lyrics – Sidhu Moose Wala | Title Track Song
Moosetape Lyrics by Sidhu Moose Wala is Latest Punjabi Title Track Song from brand new album Moosetape. This song is sung by Sidhu Moose Wala and music is given by Wazir Patar. Moose Tape Trailer song lyrics are also penned down by Sidhu Moose Wala while video is directed by Sukh Sanghera.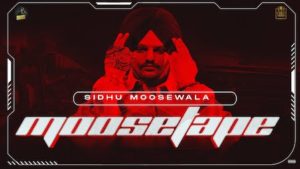 Moosetape Lyrics
Bande Bande Di Nasal Da
Fark Hunda Ae Sajjna
Kayi Bande Samayan De Blueprint De
Hisab Naal Nahi Chalde
Kayi Baari Wakt Nu Vi Aggon
Koyi Wakt Paun Wala Takkar Janda Ae
Log Kehnde Si Purana Sidhu Kithe Hai
Par Lokan Nu Kaun Samjhave
Bai Nawe Purane Time Hunde Ne
Sidhu Kal Vi Ohi Si
Sidhu Aaj Vi Ohi Ae
Click Here:-MooseTape All Song List
Moosetape Music Video
Written by: Sidhu Moose Wala
Found Any Mistake in Lyrics?, Please Report In Contact Section with Correct Lyrics!
You may also like...