Rolex Lyrics – Gagan Kokri
Rolex Lyrics by Gagan Kokri is Latest Punjabi song written by Deep Arraicha. The music of the new song is given by Da Vincci while video is directed by Rahul Dutta.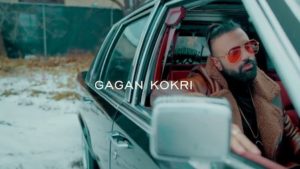 Song Details:
Song: Rolex
Singer:
Gagan Kokri
Music: Da Vincci
Label:
Swagger Music
Rolex Lyrics
Yeah,
Saheliyan Da Top K Mehfilan Ch Behna
Lod Ni Glass'an Di Hathan Vich
Gutt Te Rolex Ae Life Relax Ae
Chhad Gayi Mashook Da
Na Bhora Complex Ae
Full Video And Lyrics Will be Updated Soon. Stay Tuned!
Written by: Deep Arraicha

Found Any Mistake in Lyrics?, Please Report In Contact Section with Correct Lyrics!
You may also like...