Seedha Takeover Lyrics – Emiway
Seedha Takeover Lyrics By Emiway is Latest Hip-Hop song sung & written by Emiway Bantai. The music of new rap song is given by Flamboy and the video is also features Emiway Bantai.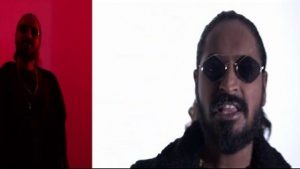 Song Details:
Song: Seedha Takeover
Singer:
Emiway
Lyrics: Emiway Bantai
Music: Flamboy
Seedha Takeover Lyrics
Automatic Meri Gadi
Automatic Mera Brush
Sab Jana Chahte Har Jagah
Koyi Na Karta Meri Tarah Skrrtt
Time Up, Goal Post Huya Change
Mere Sare Wahi Dost
Tera Dost Huya Change
Ua Ain't Close To My Range
Tera Range Rover
Lekin Aaj Dekh Tera Huya Game Over
Bole Takeover
Hey Bole Takeover
Seedha Summe Summe Bole Takeover
Abhi Tak Ke Khela Main Toh Ek Over
Kabhi Tak Main Khelunga Ye Logo
Ka Sawal Main Jawab Main Parosu
Mera Kaam, Mera Daam Sunke Sumsan
Pura Santan Tera Dekhe Aake Dhoom Dham
Hora Hoga Show Mera Jhom Jham
Seedha Summe Kumme Ghumna
Mei Ghumna Padta Mujhko
Feeling The Stardom Dekh Beta Khudko
Tere Bare Baat Karne Samay Nai Mere Pass
C.A Ko Niptara Hu Mere Pass
Aur Kisko Niptara Hu
Aur, Aur Kya
Aur Kya C.A Ko Niptara
Mere P.A Ko Niptara
Mere Pehle Bane Gano Ka
Main Video Ko Niptara
Main Toh Studio Bithara
Samay Pitara Khula Toh
Bichara Bolega Khudko
Bhugto, Kutto
Inhe Bhokne Do
Ek Kaam Karo Rukho
Mere Pass Khane Ko
Teen Waqt Ka Khana Hai
Shukar Rozana Hai
Sunane Ke Liye Bahot Sara Gaana Hai
Gaana Khazana Hai
Mere Pass Khane Ko
Teen Waqt Ka Khana Hai
Shukar Rozana Hai
Sunane Ke Liye Bahot Sara Gaana Hai
Gaana Khazana Hai
Gaana Khazana Hai
Gaana Khazana Hai
Public Mujhe Chahti Jaise
Barrack Obama Main
Atanki Hamla Har Gana Osma Main
Kyun Sunu Tana Main
Jab Karra Mere Man Ki
Ha Bheje Se Hu Sanki
Ha DC Meri Funky
Pardeshi Wali Bandhi
React Kare Video Pe
YouTube Pe Gaana
Fir Worldwide Radio Pe
Bina Promotion Ke!
Na Karu Pateli Main
Karta Tha Jab Tha Main Pehli Mein
Suljha Na Paya Koyi
Toh Suljhane Aya Paheli Main
Aye Sab Ki Jalegi
Jab Tarakki Lagegi
Mujhe Music Ka Nasha Hai
Mujhe Talap Hai Lageli
Sar Pe Balab Hai Lagegi
Kabhi Na Kabhi Chalegi
Istamal Toh Kar
Beta Tabhi Toh Chalegi
Prrraahh
Main Kaise Karta Hoon
Inhe Sochne Do
Har Jagah Nai Jata Main
Inhe Khojne Do
Hey Emiway Whats'up
How Much You Charge?
Chodo Rehnedo
Ye Sab Ke Sab Paltu Hai
Inhe Bhokne Do
Inhe Bhokne Do!
Found Any Mistake in Lyrics?, Please Report In Contact Section with Correct Lyrics!