Good Girl Gone Bad Lyrics with Full Video | Rihanna |
Good Girl Gone Bad Lyrics with Full Video | Rihanna |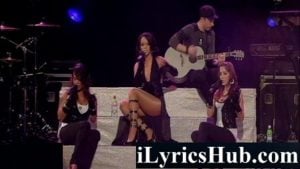 Song Details:
Song: Good Girl Gone Bad
Artist: Rihanna
Release Date: May 31, 2007
Genres: Pop music, Contemporary R&B, Hip hop music
Nominations: Echo Award for Best International Rock/Pop Female Artist
Awards: Juno Award for International Album of the Year
Good Girl Gone Bad Lyrics
We stay moving around, solo
Ask us where you at, we don't know
And don't care (don't care)
All we know is we was at home cause you left us there
You got your boys and got gone
And left us all alone
Now she in the club with a freaky dress on
Cats don't want her to keep that dress on
Trying to get enough drinks in her system
Take it to the tele and make her a victim
Patron on brain, ball play you in the face
They shake the spot, she's just another case
Easy for a good girl to go bad
And once we gone (gone)
Best believe we've gone forever
Don't be the reason
Don't be the reason
You better learn how to treat us right
'Cause once a good girl goes bad
We die forever
He's staying with a flock of them, oh, yeah
Got a girl at home but he don't care
Won't care (won't care)
All he'll do is keep me at home, won't let me go nowhere
He thinks because I'm at home I won't be getting it on
And now I'm finding numbers in the jacket pockets
Tricks calling the house, non stop its
Getting out of control
Finally I can't take no more
He finds a letter on the stairs, saying this is the end
I packed my bag and left with your best friend
We stay moving around, solo
Ask us where you at, we don't know
And don't care (don't care)
All we know is we was at home cause you left us there
You got your boys and got gone
And left us all alone
We're gone forever
We're gone forever….
Found Any Mistake in Lyrics.?, Let Us Know In Comments or Report in Countact Us Section...