Padman Official Trailer | Akshay Kumar | Sonam Kapoor, Radhika Apte
Padman Official Trailer | Akshay Kumar | Sonam Kapoor, Radhika Apte |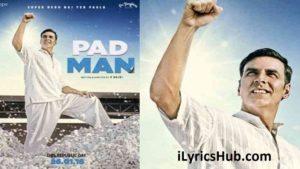 Star Cast: Akshay Kumar, Sonam Kapoor, Radhika Apte
Written and Directed by: R Balki
Edited by: Chandan Arora
Music: Amit Trivedi, Komail Shayan
Produced by: Akshay Kumar Twinkle Khanna Gauri Shinde Anil Naidu Prashant Shah Prernaa Arora Arjun N. Kapoor
Music Label: Zee Music Company
Superhero hai yeh Pagla! Here's the Pad Man Trailer, this one's for the mad ones, the ones who are crazy enough to change the world. Catch the movie in theatres on 26th January, 2018.
Padman Official Trailer
Like,Share & Comment…
Found Any Mistake in Lyrics?, Please Report In Contact Section with Correct Lyrics!