Haryanvi Latest Song Lyrics & Videos (2019): Here you can Find the All Oldest & Latest Album song Lyrics of the famous Haryanvi artists like Sapna Choudhary, Raaju Pnjabi, Md & KD, Gulzar Channiwala, Masoom Sharma, Rahul Puthi, Farista, Ajay Hooda, Fauji Karamveer, Mamta Sharma, Somvir Kathurwal, Sushila Takhar, Andy Dhahiya, AK Jatti and many more Popular artist.
Middle Class Latest Song by Gulzaar Chhaniwala On Bholenaath (Lord Shiva). The music & Lyrics...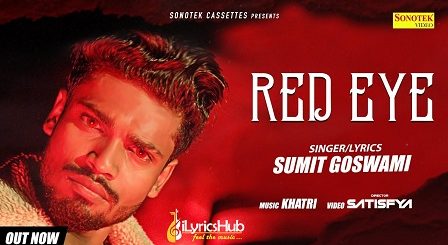 Red Eye Latest Haryanvi song by Sumit Goswami. The music of new song is given...