Pagal Sa Rapper Lyrics – Emiway
Pagal Sa Rapper Lyrics by Emiway is Latest Punjabi song sung and written by Emiway Bantai. The music of new song is given by Bass mutant and video is directed by Nishan Bhujel, Emiway.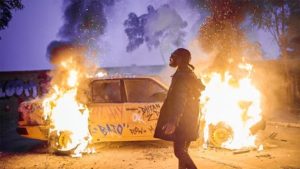 Song Details:
Song: Pagal Sa Rapper
Singer:
Emiway
Music: Bass Mutant
Pagal Sa Rapper Lyrics
Main Pagal Sa Rapper Hoon
Ye Baat Sabko Pata Hai (Haan)
Aaj Main Kuch Nahi
Par Bahot Jald Main Bahut Kuch
Taiyaar Hu Dene Fatke
Mere Baare Bol Kuchh
Bol Kuchh Jab Main Saamne Khada Hu
Tu Bhi Jaanta Hai, Main Tujhse Bada Hu
Akal Se, Sakal Se, Kyuki Maine Kal Se
Dekha Kitne Logo Ko Mere Nakal Se
Jo Aage Badhe Phir Bhi Aage Khadela Hu
Yahan Tak Aane Ko Kitna Kuch Jhela Hu
Khela Hu, Pela Hu, Kumbh Ka Main Mela Hu
Bantai Ki Boli Ka Shabdo Ka Tela Hu
Har Jagah Faila Hu Na Kisi Ka Chela Hu
Sunn-Sunn Main, Sunn-Sunn
Main Kitno Ka Le Raha Hu
Hip-Hop Ka Chehra Hu Baaton Se Gehra Hu
Pagal Sa Rapper Main, Eboo Hatela Hu
Main Pagal Sa Rapper Hoon
Ye Baat Sabko Pata Hai
Main Pagal Sa Rapper Hu
Ye Baat Sabko Pata Hai (Malum Hai Na?)
Tight Bass, Tight Kick
Sab Kuch Hai Tight-Tight
Rang Se Hu Saawla
Par Dil Poora White White
Apni Puri Raapchik Hai
Zindagi Mein Puch Beta
Kitni Ladki Pahunchik Hai
Zara Pyar Se Samjhata Hu
Zindagi Ke Maje Main Kaise Uthata Hu
Haan
Ye Baat Sabko Pata Hai
Ja Ke Check Kar Insta Ki Story
Mere Gale Mein Hai Sona Kam
Kyuki Main Na Bappi Lehri
Phir Bhi Agli Pappi Le Rahi
Thobde Pe Mere Aa Chum-Aah
Laga Ke Karunga Main Rap
Tujhko Peena Hai Toh Nigaaho Se Pee
Botalon Se Piya Toh Buri Baat Hai
Shuru Shuru Mein Sabe Pichhe Bahot Bhaage
Hip-Hop Ka Scene Yahan
Bahot Aage Pahunch Chuka Hai
Bohat Hard Hai,
Gaane Mere Fatke Dete
Bohat Maare, Bohat Chaa Rahe
Gaane Ke Barshat Hu Main Toh Kon Taare
Puchte The Sawaal
Lekin Aaj Dekh Inke Saamne Main Tha Bey
Underestimate Na Karun Kisi Ko Bhi
Sochaalay Jaisi Inki Soch Chal Chal Pahunch Aage
Rashta Mera Alag Baakiyon Se Sablog Funk Faak Ke
Nakli Fans Tup-Tac Ke, Ghum Rele Market Mein
Tension Mat Le Agle Tu Nahi Hai Target Pe
Forget Be, Apun Bhool Gaye
Aache Kaam Karke Socho Saare Paap Inke Dhul Gaye
Baap Inke Bhool Gaye, Par Beta Naaraz Hai
Baap Na Maare Mendki, Aur Beta Tirambaaj Hai
Main Pagal Sa Rapper Hoon
Ye Baat Sabko Pata Hai
Main Pagal Sa Rapper Hu
Ye Baat Sabko Pata Hai (Maloom Hai Na?)
Peace Out!
Written by: Emiway

Found Any Mistake in Lyrics?, Please Report In Contact Section with Correct Lyrics!
You may also like...