Mera Lyrics – Emiway
Mera Lyrics by Emiway is brand new Hindi Rap song sung by Emiway Bantai and music of this latest song is given by Pendo46, Lexnour. Mera song lyrics are also penned down by Emiway Bantai himself and video has been also released by Emiway Bantai.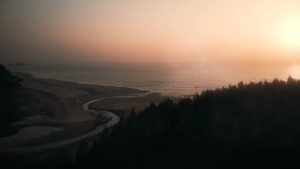 Mera Song Details:
| | |
| --- | --- |
| Song: | Mera |
| Singer: | Emiway |
| Lyrics: | Emiway |
| Music: | Pendo46, Lexnour |
| Label: | Emiway |
Mera Lyrics
Once More!
Pendo Made It!
Zindagi Hai Maslon Mein Atke Mat Reh
Tum Hans Lo Main Faslon Mein Rehta Hatke
Main Bhasdon Mein Pad Gaya To Rehna Bachke
Sab Balance Mein Sober Wear Hu Main Bachke
Haan Kitne Bachke Gaye Dekhta Nahi Clock
Thoda Fame Pake Bachkane Kar Rele Moonwalk
Visphot Hota Scene Mein Jab Gaane Karun Drop
Blow Hue Kitne Hate Deke Diya Maine Job
Mera Flop Aadat Hai Haan Hit Dene Ki
Kama Paisa Jab Tak Figure Na Ho Kitne Ki
Agar Kama Liya Jaake Kar Beta Neki
Khuda Deta Taaki Tu Bhi Soche Sabke Pet Ki
Tere Maa Ne Wait Kiya
Acche Waqt Ka Ja Khushi De
Baap Ko Aaram Kabhi Dikhata Nahi Dukhi Hai
Maine Kiya Isliye Bhai Tera Sukhi Hai
Samajh Mein Nahi Aaya Toh Phir
Samajh Ja Be Ch*tiye
Bhai Sun Zindagi Ko Badla Mera Dhun
Jo Tha Passion Usmein Dooba
Aur Main Ho Gaya Tha Ghum
Chhoda Dar Peeche Dimaag Ko Bhi
Dil Bola Sunn Sunn
Gaane Mere Sunke Hoga Badan Poora Sunn
Itne Fees Hai
Jitne Kiye Saare Mehenge Deals Hai
Bada Bana Khud Ko Taaki Chhote Lage Bills Ve
Lyrically Sach Likhun Baatein Beta Chills De
Ghamand Nahi Kiya Kabhi Skills Pe
Kabhi Nahi
Haan Mere Gane Clubs Se Leke Haan Roads Pe
12'vi Ka Boards Fail Pahuchein Billboards Pe
Panno Pe Shuru Kiya Aaj Likhte Apan Notes Pe
Aaj Bhi Independent Beta
Nahi Hoon Kisi Ke Hopes Pe
Haan Ups And Downs Aate
Lekin Smile Nahi Chhoda
Man-ne Ka Nahi Haar
Bano Lambe Race Ka Ghoda
23-30 Lakh Ke Kam Bina Soche Samjhe Chhoda
Inhein Chahiye Mera Spot Haan Milega Mera [email protected]
HaHaHa
2022!
8 Saal
Album Aa Rela Hai
Ye Sirf Album Nai Hai
Kahani Hai
Jo Kabhi Bhi Maine
Kisi Ke Saamne Kaha Nahi Hai
HaHaHa
Yeh Mera Hai Mera Rahega
Yeh Mera Hai Mera Rahega
Haan Yeh Mera Hai Mera Rahega
Yeh Mera Hai Mera Rahega
I Don't Give A F*ck
Tu Kya Kahega B**ch
Written by: Emiway
Found Any Mistake in Lyrics?, Please Report In Contact Section with Correct Lyrics!
You may also like...