Ae Dil Hai Mushkil is a 2016 Indian romantic drama film written and directed by Karan Johar. It stars Ranbir Kapoor, Anushka Sharma, and Aishwarya Rai Bachchan and tells the story of unrequited love. It was released on 28 October 2016 during the Diwali festival.
Release date: 28 October 2016 (India)
Director: Karan Johar
Music director: Pritam Chakraborty
Box office: est. ₹237 crore
Star Cast:
Ranbir Kapoor as Ayan Sangar
Anushka Sharma as Alizeh Khan
Aishwarya Rai Bachchan as Saba Taliyar Khan
Fawad Khan as DJ Ali (Special Appearance)
Imran Abbas as Dr. Faisal Khan (Special Appearance)
Lisa Hayden as Lisa D'Souza (Special Appearance)
Shah Rukh Khan as Tahir Taliyar Khan (Special Appearance)
Alia Bhatt as DJ in "The Breakup Song" (Cameo Appearance)
Neha Dhupia as the Reporter (Voiceover)
Read More About Movie At Wikipedia
ALIZEH LYRICS – Ae Dil Hai Mushkil | Arijit Singh, Anushka Sharma | Song: Alizeh...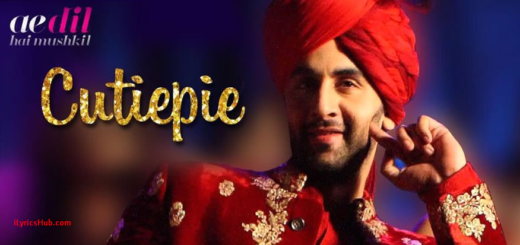 Cutiepie Lyrics – Ae Dil Hai Mushkil | Ranbir, Anushka | Pritam, ardeep, Nakash Song:...