Hai Apna Dil Lyrics – The Xpose | Himesh Reshammiya, Yo Yo Honey Singh |
Hai Apna Dil Lyrics – The Xpose | Himesh Reshammiya, Yo Yo Honey Singh |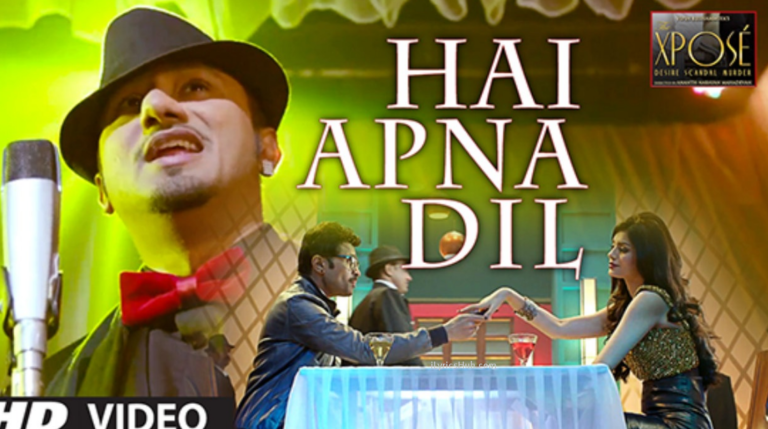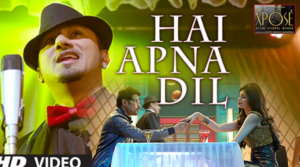 Song Details:
Song: HAI APNA DIL
Movie: The Xpose
Singers: Himesh Reshammiya, Yo Yo Honey Singh
Music: Himesh Reshammiya
Lyrics: Sameer Anjaan
Music Label: T-Series
Hai Apna Dil Lyrics
Everybody…
This is my story
This is what I feel everyday.. So lonely!
In my city, I am alone
Main hi na janoon
Ke main hoon kaun
I love you lady, please be mine
Jo haan tu kar de
Then I'll be fine…
In my city (city)
I am alone (alone)
Main hi na jaanun (jaanun)
Ke main hoon kaun (kaun)
I love you lady (lady)
Please be mine (mine)
Jo haan tu kar de (kar de)
Then I'll be fine fine…
Din ho chaahe raat ho
Rahe yeh bas aashiqui ka maara
Hai apna dil to awara..(x2)
In my city (city)
I am alone (alone)
Main hi na jaanun (jaanu)
Ke main hoon kaun (kaun)
I love you lady (lady)
Please be mine (mine)
Jo haan tu kar de (kar de)
Then I'll be fine (fine..)
Baaton baaton mein woh kya baat ho gayi
Ajnabi si khalbali saath ho gayi
Dil ki jeet par meri maat ho gayi, maat ho gayi
Lab khule nahi magar aankhon se yeh kar gaya ishaara
Hai apna dil to aawara
Din ho chaahe raat ho
Rahe yeh bas aashiqui ka maara
Hai apna dil to awaara…
Mausam aaj toh bada beqarar hai
Aise mein mujhe tera intezar hai
Kar le ishqbaziyan din hi chaar hai
Din hi chaar hai
Khoya khoya rehta hai
Teri hi beqaraari mein bichara
Hai apna dil to awara
Din ho chaahe raat ho
Rahe yeh bas aashiqui ka maara
Hai apna dil toh aawara….
Hai apna dil to awaara….
Found Any Mistake in Lyrics?, Please Report In Contact Section with Correct Lyrics!